Comparing two sheikh romances: the friendship turns into love-type and the hanky panky-type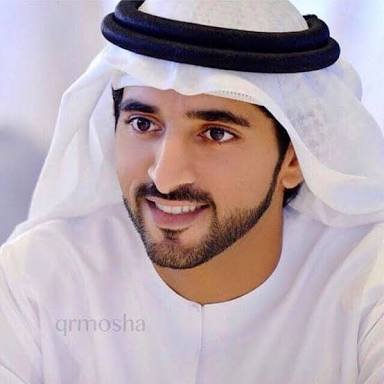 With hotty Sheikh Hamdan from Dubai now married his millions of female instagram followers have to look elsewhere to dream.
And that can be done with the new book by Leslie North that I was asked to review for Netgalley.
The Sheikh's Surprise Heir
I have seen other planecrashes with sheikhs on Amazon but this kind of novellas guarantee a relaxed read on an afternoon waiting for a plane, on the beach or with a cold in bed.
In this story the female heroine is working as a stewardess with a private plane company. One day the client is a Middle Eastern prince who definitely was born with too many silver spoons in his mouth. The guy is annoying in extremis. but is also the only one aboard who bothers saving her after the plane has crash landed. While waiting for his bodyguards to return with help - why do you need them when you can send them all away while you wait with a wounded woman? - she is not that hurt that they cannot play a game of "can we connect on a non-spiritual level by inserting this part of mine into yours?" Their meeting ends very fruitful with a lot of money and a surprise a bit further on the road as hey why would you use a condom as there is no HIV is there in fairyland. Years later he is the king and they meet again.
A well written easy romance story that has no pitfalls.You do have to like the concept of bed before love though.
A 3 stars out of 5
For sale her on Amazon
https://amzn.to/2KDEYGs
To do some comparing I borrowed the one below with my Kindle Unlimited
The Sheikh's Tempted Protectress by Holly Rayner
The Amazon blurb states: "Beth Coolidge has a new assignment: as personal bodyguard to the notoriously hedonistic playboy Sheikh Osman Al-Haddeni, the ex-navy veteran knows she has her work cut out, but she never thought it'd be this tough. The party-loving Sheikh seems to want to regard her more as a pretty-faced status symbol, than a legitimate protector of his life."
Beth recently left the navy and still unemployed when a former boyfriend suggests a stint as the bodygueard of a sheikh. At first she is appalled by the world of glitter but when she gets to know her boss under all the trappings he is a real nice guy who spends days with her in hiding playing boardgames and cooking. It seems a lot more natural that these people fall in love and the novel is not about sex at all. There is also an amount of thriller/suspense in the story as somehow people want him dead.
In this range of novellas a 4 star out of 5.
For sale on Amazon:
https://amzn.to/2WQUKEz