A travelogue - mystery - cooking - detectivenovel set in Florence Tuscany "Treachery in Tuscany (Jordan Mayfair Mystery)"
What a joy reading this book was! American architect and amateur sleuth Jordan (early fifties?) and her elderly uncle Alex travel to Florence so he can do research for his new travelguide and she is looking forward to do some cooking classes and enjoy sightseeing the monuments and museums. They check in at an old convent in the middle of town and set about seeing the sights.
The town is described so vividly that the book reads like a travelogue. You can picture the churches and I even looked up the famous David statue as I had never realised he was so big (no not that part).
When Jordan takes a Masterclass in Italian cuisine at a villa in the hills the book turns into cookbook. We learn how to make tiramisu with strawberries and that ravioli should be cooked in a broth.
But then someone drops dead in front of Jordan and the book turns detective.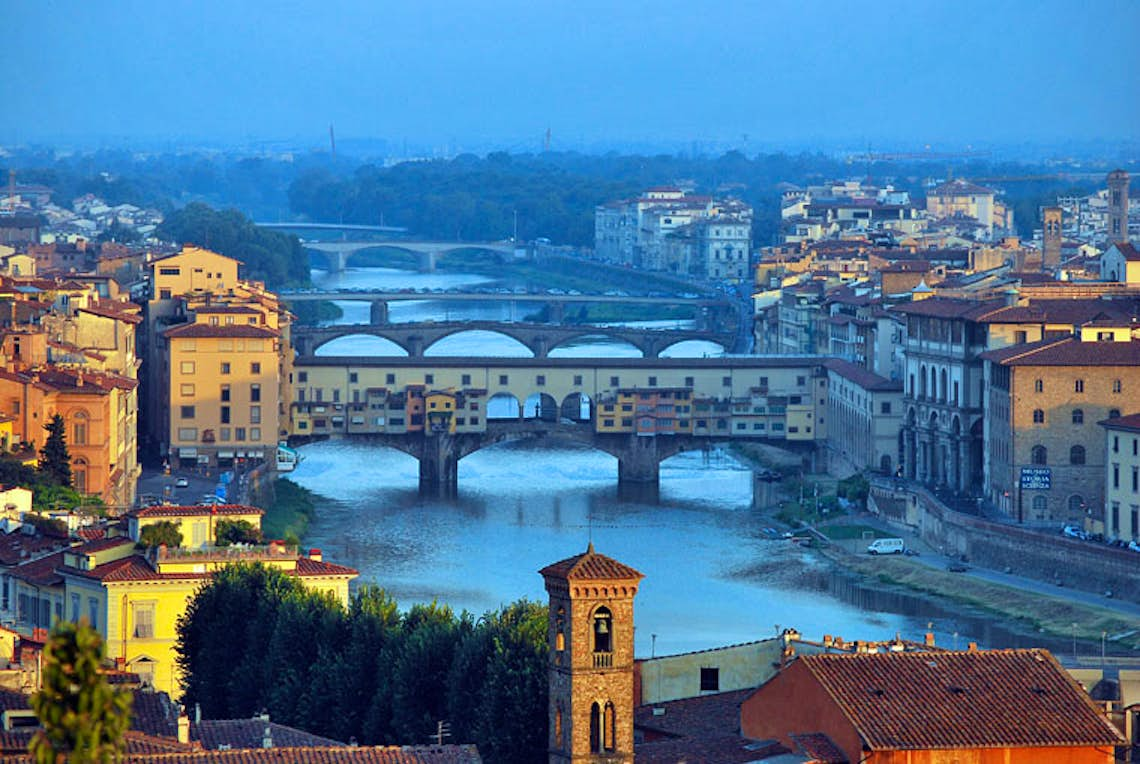 Oh wait there is also a French love interest with a daughter from hell.
The writer did such a good job that it feels like you have gone to Florence yourself and had slept in an old convent meeting all the different types of people you do while on holiday.
Maybe because I could identify with Jordan. The characters never become unrealistic.
A very enjoyable book that I can certainly recommend.
5 stars out of 5