A selection of some excellent 5-stars historical novels
You have books that are ok, books that are good and books that are so excellent you are sorry you reached the last page The following novels are of the last category.
Reading these novels made me very grateful for the social security system we nowadays have here in The Netherlands. In ages past your whole financial foundation could be knocked from under you - like it did for my great grandparents - and as a woman you had hardly an opportunity without the help of a man to earn decent income and respect.

1) Agnes Merriweather by Eleanor Wilton
The author states that she hoped to write a novel in the style of and set in the world of Jane Austen's Pride and Prejudice. While she had penned a kind of sequel to that novel in my opinion that was just fanfiction. But this novel is indeed world class.
At the beginning of the story Agnes just moved in with her brother, a gentleman of reduced means, in the small Derbyshire village of Kympton. While the siblings were born as the children of a nobleman and grew up on his country estate when Agnes was in her early teens he died and only left debts so all was sold. A wealthy aunt had taken her in but before Agnes could marry a well-to-do gentleman the aunt died. So now she ended up in a small cottage with a brother who is happy to spend his days with making botanical drawings while Agnes laments that in the whole village there only seem to live spinsters and widows. Because in those days as a woman you needed to be either beautiful or rich to be able to marry well. And Agnes wants a rich man so she will be back in a position of standing so when she is invited to the Darcy's estate she has all her elbows at the ready but it is a failure. She has to learn what is really important in life

This kind of situation can happen in our lives as well. You might have a great job and loose it and people just might write you off. You can become ill and work relations will not take you serious anymore.
The brilliant thing of this novel is that is has a lot of wise words in it. Like when discussing marriage a friend of Agnes says one can choose one of poetry (and maybe be in daily life not that happy) of go for a marriage of prose (maybe less romantic but a happy life). That what glitters on the outside might be a lot less good when you really look closely. That you can start over. When Agnes becomes a good friend people start to notice she is attractive and she has her own talents.

What I also liked was that there were no "sudden solutions" like inheritances out of the blue. It felt like a realistic story of starting over. And like Pride and Prejudice is is a novel where not all is what it seems at first.
No explicit sexual content

2) Heart of Cruelty by Maybelle Wallis
The author of this novel is a medical doctor who lived in Birmingham. That shows as we "see" pictures of the town and also medical problems are realisticly describes like addiction when doctors did not realise the dangers of that yet.
The difference from most historical novels is that this one is set in an town in 1840 at the start of the industrial revolution. Not in London but in Birmingham. Not in the nobility or rich upper classes but the upper-middle classes. Jane might be accustomed to balls the coroner is having trouble seeing his bills paid and has only one servant.

Jane is the daughter of a well to do London lawyer who has eloped with an actor. After she had to stay home pregnant she did not hear from him again. Now she is in a workhouse trying to keep alive while the manager of the workhouse is about to beat her to death. Then a man called for him to stop and stems the blood.

When Coroner William Doughty rescues her on his way to an inquest on a young inmate who committed suicide, it alters the path of both their lives. He employs her as his maidservant, to care for his ailing wife. It is for quite a while a mystery what ails the woman. Also what he wants. In the meantime they try to catch a cruel beast.

Also in this book it is clear how financially uncertain those days were. The coroner's job is under pressure. Jane cannot find work. Does she want a situation where a husband or lover will be always the master?

For a long time I wondered what the different people really felt for each other. I very much liked the ending that showed a deep understanding of things.
The author has a beautiful way to describe feelings.

No explicit sexual content but sexual violence mentioned.



3) The Sign of the Raven by L.C. Sharp
London, midst 18th century: Newlyweds Lady Juliana and Sir Edmund "Ash" Ashendon have just attended the rehearsal of the big fireworks display accompanied by Händel's "Music for the Royal Fireworks" when Ash is asked to help. A man is found dead on the premises.
Ash has a lawfirm but as that can run itself he rather spends his time catching murderers for the Fielding brothers (Bow Street Runners - first police force) who prosecute them. A detective avant la lettre.

Apart for a very good mystery novel this is also a nice picture of the time period: how to wear a wig, how to cross the river by rowing boat) Like Juliana who is a duke's daughter married very much beneath herself as she married "only" a baronet (So highest and lowest level of the aristocracy) and thus excluded from a lot of social affairs.

Both Ash and Juliana have a lot of baggage from their past and that is the reason they are only married in name (apparently part of the plot of the first novel). She is so traumatised that he cannot even give her his arm at first. Part of the plot is how the two strangers become trusted friends.This personal development gives the story depth.

Some sexual content, lots of sexual violence in the past tense, trauma, dead bodies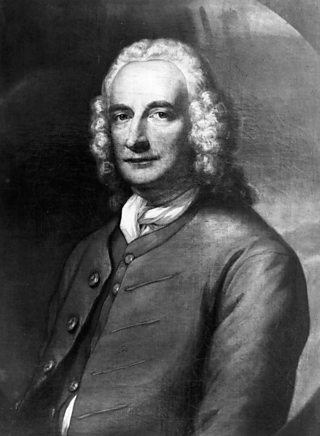 Henry Fielding

London, midst 18th century: Newlyweds Lady Juliana and Sir Edmund "Ash" Ashendon have just attended the rehearsal of the big fireworks display accompanied by Händel's "Music for the Royal Fireworks" when Ash is asked to help. A man is found dead on the premises. Ash has a lawfirm but as that can run itself he rather spends his time catching murderers for the Fielding brothers (Bow Street Runners - first police force) who prosecute them. A detective avant la lettre. Apart for a very good mystery novel this is also a nice picture of the time period: how to wear a wig, how to cross the river by rowing boat) Like Juliana who is a duke's daughter married very much beneath herself as she married "only" a baronet (So highest and lowest level of the aristocracy) and thus excluded from a lot of social affairs. Both Ash and Juliana have a lot of baggage from their past and that is the reason they are only married in name (apparently part of the plot of the first novel). She is so traumatised that he cannot even give her his arm at first. Part of the plot is how the two strangers become trusted friends.This personal development gives the story depth. Some sexual content, lots of sexual violence in the past tense, trauma, dead bodies